but see for yourselfe …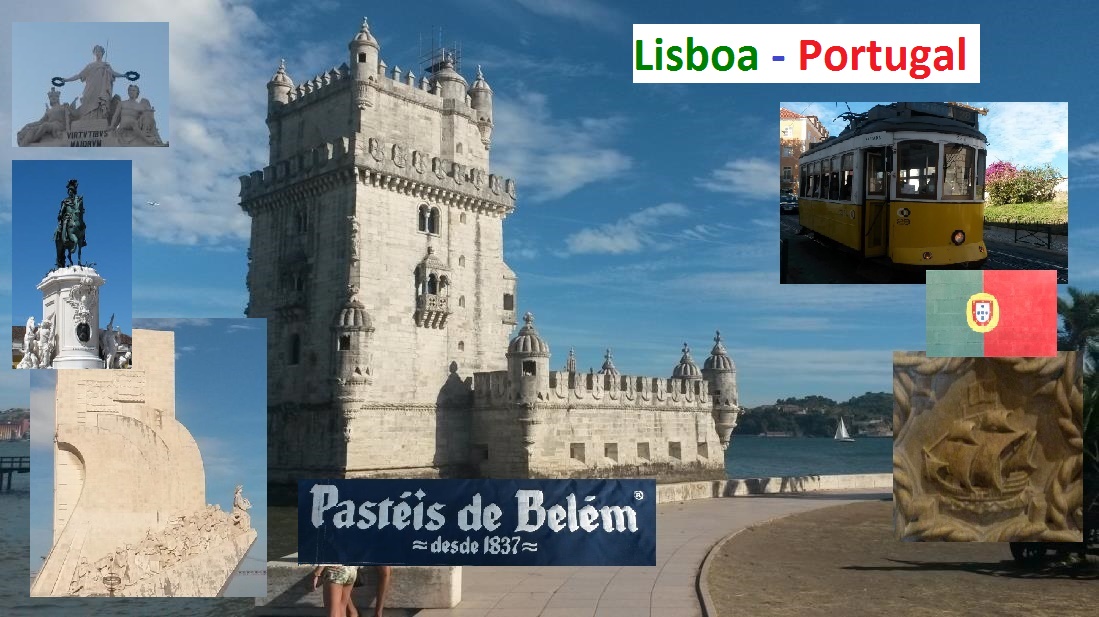 The training is completed!
Just came in yesterday directly along the coast to Praça do Comércio, probably the best way to enter the town. I like Lisboa, the whole town is on hills. You see house roves covering the slopes everywhere and on top of the hills you find nice cafes overlooking the town and the river Tejo.

Of course I had to cross Spain first, one stretch I had to speed up to be here right in time for the flight to New York. This was all in all too stressful, too much cycling at all, in the future I have to take more time to enjoy. It was OK for a while but overall I need to travel slower. And by the way, I need to eat more.
Right after coming into Spain through the Bask country (Euskal) the landscape changes completely. The Spanish country side is much dryer, spread out, low populated and remote then France. I was on the Saint James way at the beginning and saw lots of pilgrims walking west to Santiago the Compostella.
Some things are a real surprise for me here.
First, the breakfast: Containing a quarter of a tomato, one slice of white bread, olive oil and coffee. I had to get used to it!
Second: Some national roads seem to disappear. It can happen that the new highways (Autovia) were built on top of the national roads. So for a cyclist you face the option, cycling on a highway or taking gravel roads next to it. Especially in the area of Burgos to Valladolid you have to make a choice.
Third: The temperatures were pretty high, but Spain is on a high plateau at about 800 – 900m sea level. With some wind it was not too hot for cycling at all. It got really hot in Portugal afterwards. Being on the road at 35° Celsius adds a new note to the cycling.
In Portugal the landscape changes again. It gets more hilly and wooded. Portuguese villages look very picturesque with their white coloured houses, cafes and small parks. Fortunately they have a fountain in every town, for refreshing and filling up the water bottles. Always check the water quality before emptying your bottles for a refill. The water in Portugal is good except Lisbon. In Castello Branco I was hanging out with some Portuguese people, telling me stories and facts about their country. Unfortunately young people are struggling (min. income 480€) and thinking of moving away. One guy said to me: "Portugal is a god state to retire, but not to work"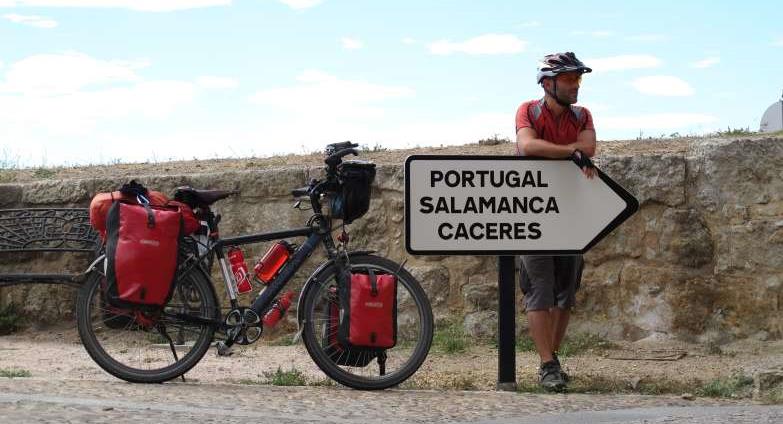 If you are flying from Lisboa and bring a bike, check out the "Velocitat" Café (www.velocitecafe.com). A mixture between a cycle store and a café. They can help you out with packing!