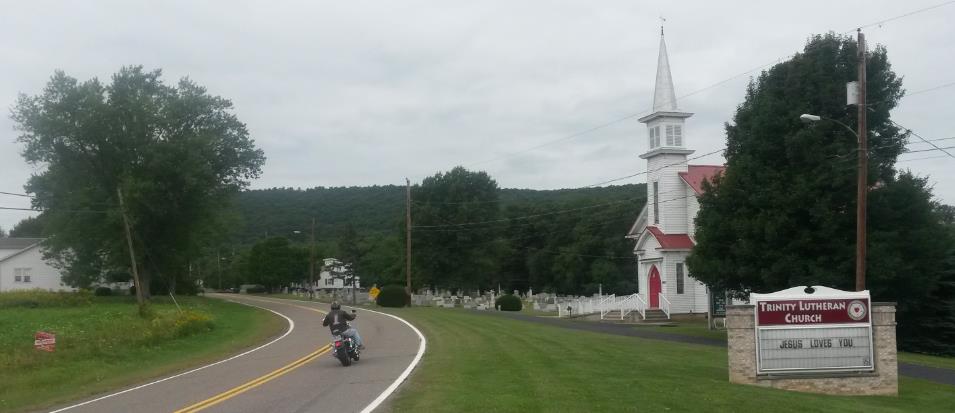 After a long 10 days rest in Lisboa and New York City I am cycling again.
The first three days in completely settled area out of Manhattan, over George Washington Bridge into New Jersey. It is not my best cycling with lot of traffic and absolutely no places to camp. I check in to an expensive hotel to rest and relax. I need to get out of the most crowded area as fast as possible.

One of the first things I need to figure out is what roads I can cycle on. Highways (HWY) are sometimes ok for cycling and sometimes not. On the Interstates you cannot cycle at all. In New Jersey I use my GPS a lot to find the best route. New Jersey is called "the garden state" and there is really one house with garden after the other. The further you get to the west the bigger the gardens get. But the state is very small so on the third day I am already in Pennsylvania. For me it's now Penn-hill-vania because it's hilly everywhere. No wonder the state is right in the Appalachians. I enjoy the cycling again, the rolling hills are covered with high trees and there is not much traffic on the road. In the internet I find detailed information's about cycling routes in Pennsylvania so I decide to cross the country on "PA cycling path V" which leads 350 M (560 km) right through the country from the easternmost to the westernmost point. The rout is well signposted and with the detailed maps provided in the internet I save a lot of time navigating and finding quiet roads. The route also leads you to some of the "national forest parks" of Pennsylvania, where you could hang out and hike for a day or two. Crossing the country takes my longer than planned, every day I have to do a lot of climbing and with all the heavy load on the bike I am way behind schedule. After two weeks I cross the border to Ohio and make good progress for two days cycling in flat territory.
The only problem I experience on the east coast is overnight camping.
There is not much public land and only few campsites. Camping on private property only works if people trust you and talked to you for a while. Still I always found a save spot somewhere. One night I see some people play horse shoe throwing along the road. I stop and ask for water, by the way one of the best methods to get in contact, so they invite me to watch their game and later on they offered me to stay and set up a tent for the night. It's getting dark and cold (down to 3°C/37F) and I was sleeping already, once a car came across in the dark. Immediately I hear a voice in the dark "… Hey there don't worry, I am one of the horse shoe players …" so one of the guys comes around offering me a lunch package for the next day and a few warm blankets for the night. Really nice, thanks!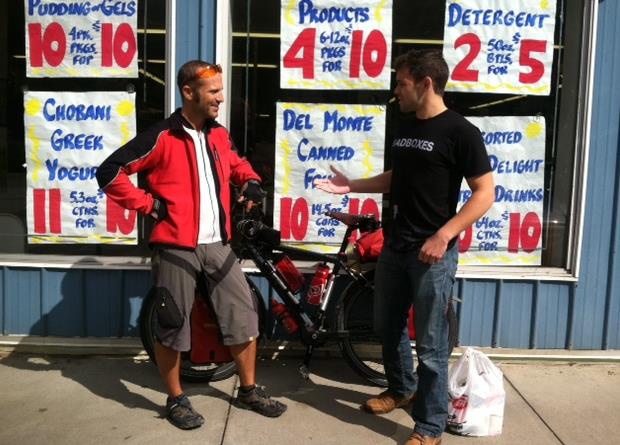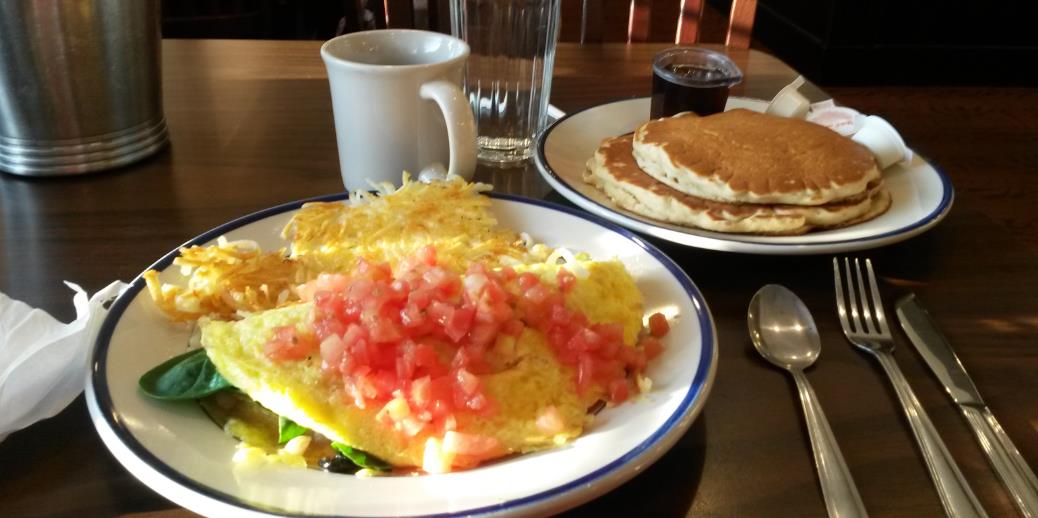 But that is only the start …
the next following week I am really welcome in lots of places. The other day I stop on a field with some special tables on it. First I think it's a shooting range, but it turns out to be a small airfield for model helicopters and airplanes. The guys there really know what they were doing, making loops and all kind of crazy manoeuvres with their tools. So after I got a free air action show they offer me to stay overnight in their garage, which was also a very nice experience. Or one night I slept on an Amish farm and Mark the head of the family told me about their way of life and showed me around a bit. They life the old way and don't adopt to new technology like electricity or cars. Thanks to Mark I get a little idea about their way of life. These are all nice experiences. I was not lucky all the nights though. There were also some days where it was hard to find places to stay and I got sent away to search somewhere else. A highlight though was my last night in Pennsylvania. I already had a spot for the night at an amish school to camp, but had no water for the night. I say to myself "the next house I ask for water …" this ended in a nice evening being the guest of Dave and Barbara on the camp fire with all their family telling stories of our life's and reporting of my cycling trip.
Right now I stay in Ohio and rest for three days on the "Sunset Spring RV Resort" northwest of Bucyrus, along the Lincoln HWY. The campsite spreads over a small river valley and has two picturesque lakes in the middle. First I plan to cycle on and stay in a hotel somewhere further down the road. But Brian the guy that runs the place and I start talking about where to cross the USA in this time a year and not run into some bad winter storm and how driving on the famous "Route 66" is. Suddenly he offers me to stay in one of his campers and so I enjoy my time (trying S'more: Grilled marshmallow, crackers and chocolate) here with Brian his wife Cassie their kids and with their parents Skip and Judy.
Tomorrow I will cycle on further south, because it's getting cold up here and
winter is coming …