Bolivia – Land of dreams and nightmares
Let me start with the nightmares though. I cycled the southwest of the country and it is by far the most remote area I know of. Several passes were to be climbed all of them over 4000m, unmaintained roads consisting of sand and stone to be cycled (or pushed) and bitter cold nights had to be survived while camping or better bivouacking. The rout along the western border of Bolivia was challenging and a real test to my endurance. Almost two weeks I cycled and pushed over gravel, sand and salt. Loaded with food for ten days, gasoline for cooking and up to nine litres of water my bike was heavy. Progress was slow on some days and the cold and the wind played hard on me once the sun was gone. Bike, electronics and I made it through unharmed and right now I am in a little paradise called San Pedro de Atacama (Chile) for resting and getting ready for the next cross over the Andies to Argentina.
But it is worth the effort. Bolivia does not show its beauty easy. At least not for cyclists. In the "Reserva Nacional de Fauna Andina Eduardo Avaroa" you can experience several treasures of nature. You explore vast (salt-) deserts (Salar de Uyuni), erosion shaped rock formations (Arbol de Piedra), colourful lagunas with Flamingos and up to almost 6000m high volcanos. The few is breath-taking and the hard cycling rewarding in many ways.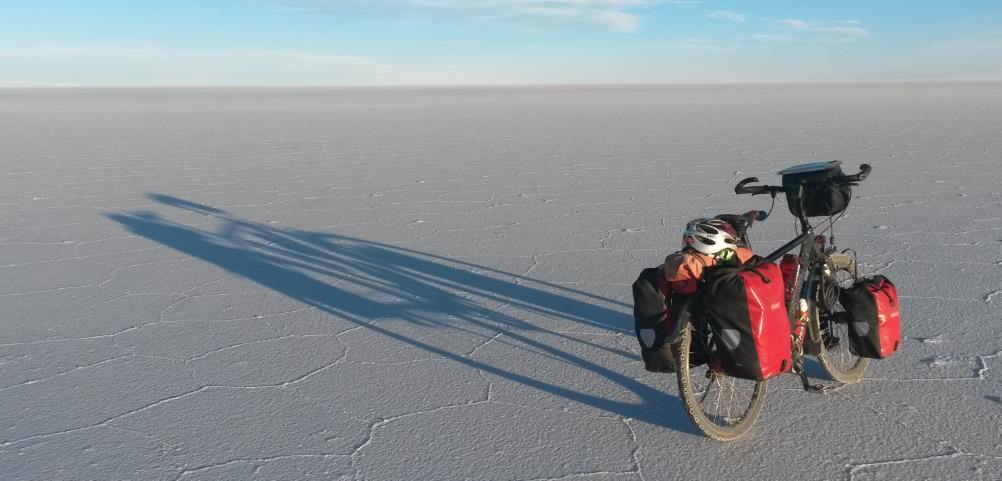 Bolivia is also a good place for relaxing and enjoying time. Hotels are affordable and I enjoyed long breaks on Lago Titicaca, La Paz and Oruro. If you are ever in La Paz, the almost capital of Bolivia, check out one of the Teliferico (cable car) lines made in Austria. The gondolas bring you up to El Alto and give you a good over all few of the city. International restaurants are of course present as well. Important for cyclists after eating local food along the streets most of the time.
I met some other cyclists, most of them cycling north because the winter is coming in the southern hemisphere. The time from December to March in Bolivia means rain season. There might be some threatening showers and thunderstorms but it's not like for example in the Alps where it can rain for two weeks constantly. Cycling is possible all year round. You have to carry gear though for all possible temperatures from freezing to heating.
While on the bike, being out in the nowhere for most of the times, I enjoy entering touristic centres or big cities. Doing cracy stuff, like cycling the death road on a mountainbike or booking ship tours to Isla de Sol. You meet other travellers and spend time together. It reminds me how I miss the western amenities, the quality and high standard Europe has to offer. Of course I miss home, my family and friends, but still the hunger of exploration and travelling is strong.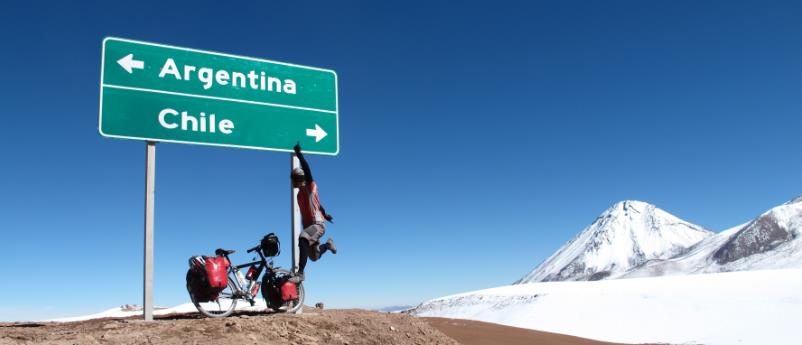 Days travelled: 260
km cycled: 12583km